Annual Cybersecurity Conference for Executives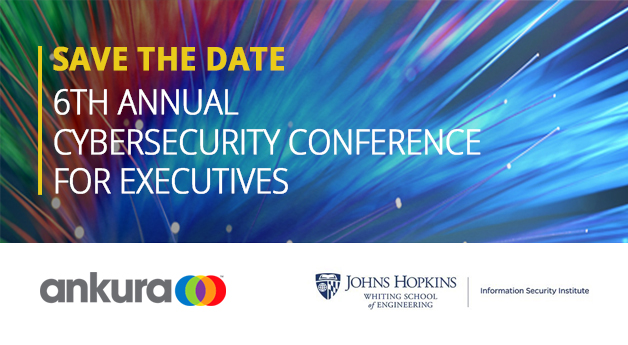 The 6th Annual Cybersecurity Conference for Executives, hosted by Ankura and the Johns Hopkins University Information Security Institute, will not be held on March 25, as scheduled, because of health concerns related to COVID-19.
We regret any inconvenience this may cause and are confident that the rescheduled event will include a lineup of high-caliber of speakers who will share their expertise on diverse topics in cybersecurity. We will be in touch about a new date and program once the university and Ankura determine that the event can be held without putting any participants at risk.
The conference will be rescheduled for a later date. "We're extremely disappointed about the need to postpone the event," said Anton Dahbura, Co-Director of the Johns Hopkins University Institute for Assured Autonomy. "We have a very strong lineup of speakers and hope to see everyone in the fall."
For our registrants and participants, we will be in touch as soon as possible with additional updates.
 Conference Media Coverage: