Scholarship for Service paves way for two alumni careers in cyber
August 30, 2022
Hopkins alums Steven Cheng MS '18 and Benjamin Brostoff MS '19 are enjoying successful cybersecurity careers – thanks in part to the NSF's Scholarship for Service program.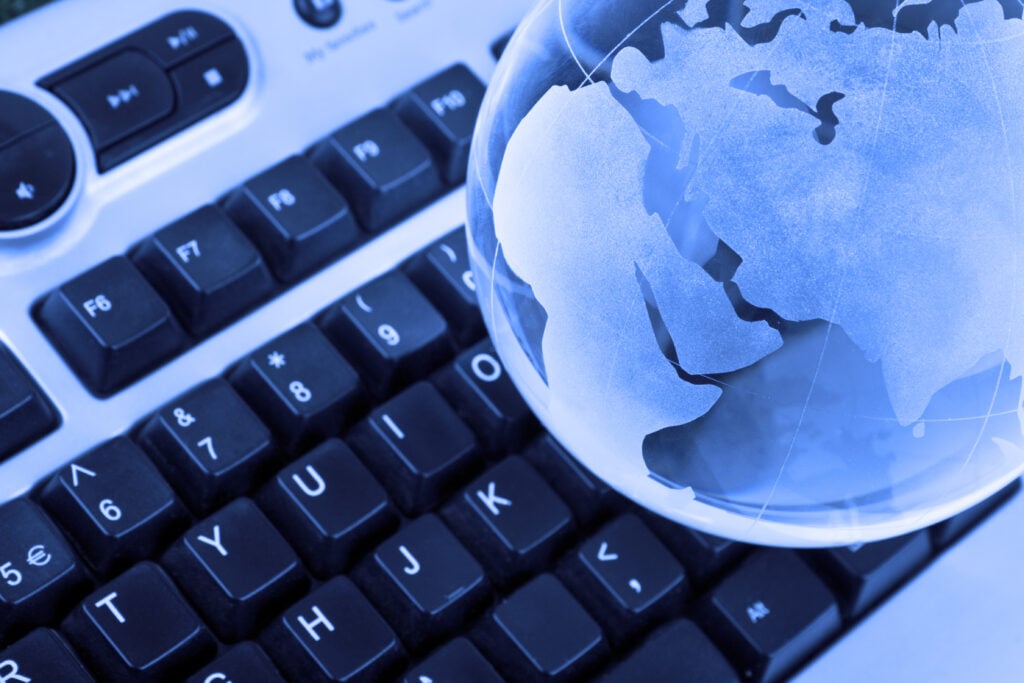 With the cybersecurity field expected to grow by more than 30% in the next 10 years, the need for experts is greater than ever. The Johns Hopkins University Information Security Institute (ISI) is meeting that challenge by helping to develop the most skilled and innovative workforce in the industry.
Steven Cheng and Benjamin Brostoff, two recent graduates of ISI's Master of Science in Security Informatics (MSSI) program, credit the knowledge and mentoring they received as recipients of the National Science Foundation's Scholarship for Service (SFS) program with helping launch their cybersecurity careers.
Cheng currently works for Apple and Brostoff is an entrepreneur.
Partnering with the SFS program, ISI offers full tuition and stipends to select MSSI students each admission cycle. In exchange, awardees commit to work for a designated period of time in a cybersecurity position for a government agency after graduation. Over the last 17 years, the MSSI/SFS program has helped many students like Cheng and Brostoff kick start successful careers in cybersecurity and computer science.
"The SFS program helped greatly by funding my master's program at a great research-centric school and plugging me with national labs that had lots of projects focused concepts that I was deeply interested in, including operating systems, networking, and virtualization," said Cheng.
During his time as a Hopkins graduate student, Cheng had the opportunity to visit and work at the JHU Applied Physics Lab, drive a disassembled Tesla, and make impactful connections with his peers that greatly enhanced his experience. He also took several PhD-level computer classes that "that dove deep into historically impactful research papers and provided an avenue to explore modern research."
Following his graduation from Hopkins and under the auspices of the SFS program, Cheng worked for Sandia National Laboratories in California as a research and development cybersecurity engineer.
His success at Sandia helped land a position with Apple, where he currently works as a systems software development engineer in his home state of California.
Following a similar path of post-graduate research, Brostoff began working as an associate member of the technical staff at The Aerospace Corporation, a federally funded research and development center (FFDRC). He spent two years there designing cutting-edge cybersecurity systems for satellites.
"I couldn't have made it here without SFS providing me with the tools I needed to start a new career, and the opportunity to excel in that career with exceptional technical education," said Brostoff, who has recently started his own company focusing on blockchain and non-fungible tokens (NFTs). "SFS provided me with a reassuring path from world-class education through to a rewarding career."
With a strong emphasis on the most pressing cyber security threats, the MSSI program provides students with the knowledge and skill they need to contribute to major national security projects and agency work, according to Xiangyang Li, MSSI program director and program senior lecturer..
"The MSSI program constantly updates a curriculum that combines technology, policy, and management courses, as well as ample research opportunities. We offer our students a rounded educational experience so that they are adequately prepared to play critical roles in the cybersecurity workforce," Li said.
Cheng agrees.
"There's so much support for any student to really find out what topics they are most interested in and go for it," said Cheng.
For more information on the Scholarship for Service program with JHU, visit their website here.