Ashutosh Dutta appointed chair of Engineering for Professionals' Electrical and Computer Engineering
July 1, 2020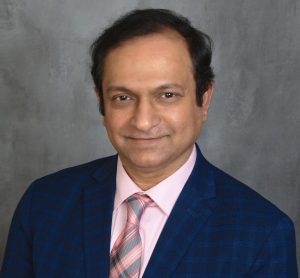 Ashutosh Dutta, a senior scientist at the Johns Hopkins University Applied Physics Laboratory, on his appointment as chair of Engineering for Professionals' Electrical and Computer Engineering program, effective July 1.
This program prepares students to develop systems for computation, communications, information transformation, power generation and transmission, and measurement and control.
A highly accomplished electrical engineer and computer scientist with expertise in the areas of wireless, cybersecurity, and mobility, Ashutosh has more than 30 years of experience in IT operations, research and development for leading global technology R&D labs, in startups, and in teaching. He currently serves as a lecturer and Lawrence Hafstad R. Sabbatical Fellow at the Johns Hopkins University Information Security Institute (ISI), and teaches computer science classes at EP.
Ashutosh is an IEEE Fellow, an IEEE Communications Society's Member-At-Large, and an IEEE Distinguished Lecturer, has published more than 90 papers, and has 31 issued patents.