Students receive first-hand knowledge on hacker strategies in new cyber security course
March 11, 2016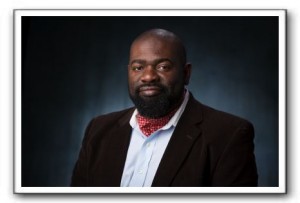 Check out the Q&A with Johns Hopkins University Information Security Institute Research Scientist and Applied Physics Lab Fellow Dr. Lanier Watkins as he explains the importance of the new spring semester course, Ethical Hacking.
Why is it especially now important to have a course such as ethical hacking?
I think it's very important to enhance cyber security education with this type of hands on approach. I see this class as allowing students to peek in to the mind of a potential hacker.
What do you hope for your students to gain from the class experience?
I want them to gain knowledge of the laws that protect our cyber freedoms/rights here in the United States, like the Computer Fraud and Abuse Act and several others that basically say that it is illegal to access a system without the proper authority.  Also, if they are to become the next generation of cyber security defenders, they will need to understand the mindset of potential attackers.
Why did you want to teach this course?
I saw this course as an excellent enhancement to the existing set of JHUISI courses, and the students have shown a great deal of interest as evidenced by the size of the first class (~50 students).  Also, I would like to develop the knowledge base for a competitive Capture the Flag Team here at JHU, and I saw this course as the logical first steps toward that goal.
The Ethical Hacking course introduces students to the skills needed to defend computer network infrastructure by exposing them to the hands-on identification and creation of vulnerabilities in servers (i.e., Windows and Linux), wireless networks, websites, and cryptologic systems. Also included are advanced topics such as shell coding, IDA Pro analysis, fuzzing, and writing or exploiting network-based applications or techniques such as web servers, spoofing, and denial of service.
The course meets on Thursdays evenings in Hackerman Hall. For more information about JHUISI courses, click here.