Johns Hopkins to train new cybersecurity experts with help of $2.2M grant
October 29, 2015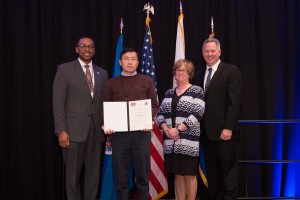 At a time when cybersecurity attacks are more frequent and damaging, the National Science Foundation has awarded $2.2 million to the Johns Hopkins University Information Security Institute to support a graduate-level degree program that teaches students how to recognize and protect against digital threats.
The grant will be allocated over five years as part of the Federal CyberCorps: Scholarship for Service Program. The program provides students with scholarships covering tuition, fees, and required books, as well as a stipend. In return, the program requires that after graduation, the students work for a federal, state, local, or tribal government in a job related to computer security for a period equal to the duration of their education scholarship, which includes a summer internship.
Excerpted from The Hub. Read the complete story here.